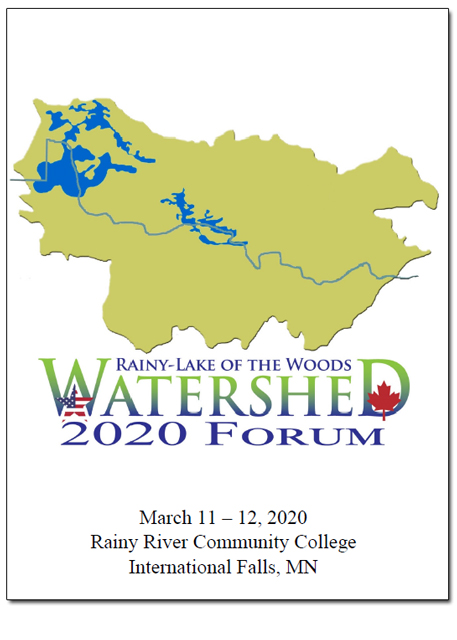 The final  pdf 2020 Forum Program & Abstracts (1.26 MB)  for the International Rainy-Lake of the Woods Watershed Forum is now available.

The Forum starts at 9 am on March 11 and ends at 4:10 pm on March 12 - Rainy River Community College in International Falls, MN.

Theme sessions: Watershed Governance, Cyanotoxins, Environment & Climate Change Canada Science Program

Moderated Panel Discussion on: Opportunities moving forward: Building from the science to address ecosystem health

If you plan to attend and have not registered already, please register by March 6! Register Now
Read more...