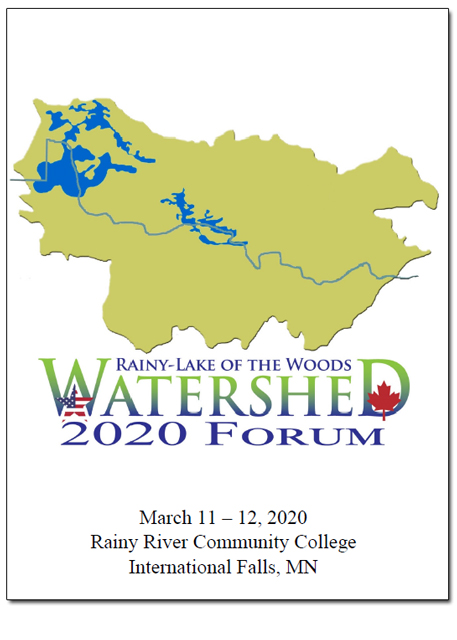 The draft pdf 2020 Forum Program & Abstracts (1.26 MB) for the International Rainy-Lake of the Woods Watershed Forum is now available.
The Forum starts at 9 am on March 11 and ends at 4:10 pm on March 12 - Rainy River Community College in International Falls, MN.
If you plan to attend and have not registered already, please register by March 6! Register Now
The 2020 Forum features 30 oral presenations and 7 poster presentations in themed sessions on:
Outcomes of Environment & Climate Changes Canada's Lake of the Woods Science Program (2016-2020)
Opportunities moving forward: Building from the science to date to address ecosystem health -- Moderated panel discussion
Watershed Governance
Cyanotoxins -- Focus session
Ecosystem modeling, research and management
and much more!
View or download the Draft pdf 2020 Forum Program & Abastracts (1.26 MB)