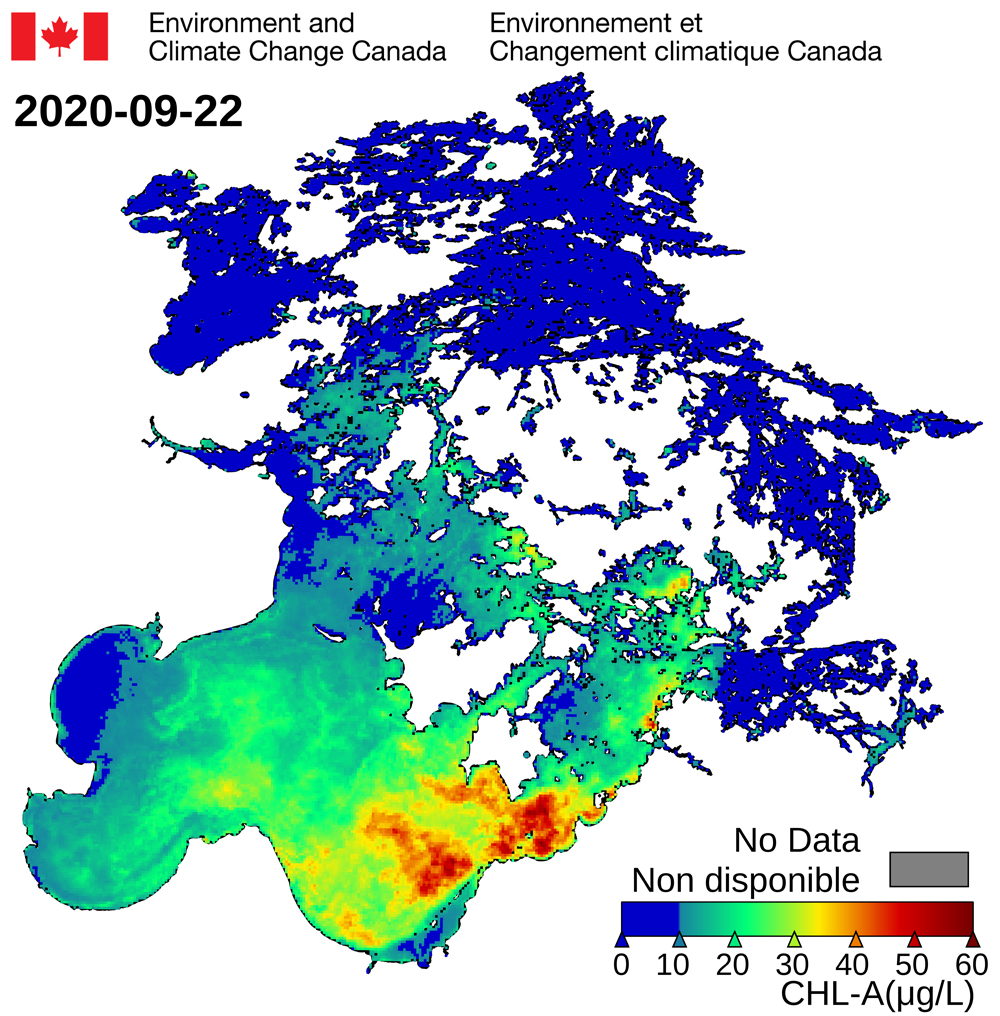 Satellite derived estimates of Chlorophyll-a (pigment in algae) across Lake of the Woods, Sept 22, 2020.This is really good stuff -- check it out! We've all seen the compelling satellite pictures of blue green algae blooms covering Lake of the Woods. Now there's a way for you to see them in near real time and to see how they can be used. Dr. Caren Binding of ECCC has harnessed these images for near real-time tracking of algae blooms and has developed indices of bloom severity, intensity and extent across the lake. These indices will be extremely useful in monitoring and measuring the effectiveness of efforts to cut phosphorus to reduce harmful algae blooms.
Dr. Binding has also launched an online tool (ECCC's EOLakeWatch), that provides a suite of interactive tools for algal bloom monitoring for Lake of the Woods, Lake Winnipeg and Lake Erie. I highly recommend that you check it out:
https://www.canada.ca/en/environment-climate-change/services/water-overview/satellite-earth-observations-lake-monitoring.html
Also available are periodic and annual bloom summary reports on the site. If you are interested in receiving updates from EOLakeWatch by email and early release of the annual bloom reports, you can join Dr. Binding's EOLakeWatch mailing list at: https://forms.gle/2HB2mS8mTb3hBMZD7.