The International Watershed Coordinator—Keeping Us Working Together.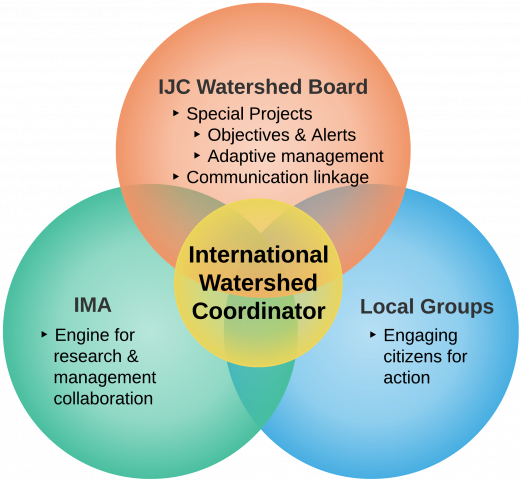 Kelli Saunders is the Foundation's International Watershed Coordinator. A dedicated resource to support and coordinate research, management and civic engagement initiatives underway internationally across our watershed. She keeps the three main spheres of activity in the watershed working together effectively:
International Joint Commission (IJC) and its International Rainy-Lake of the Woods Watershed Board (IRLWWB)
The International Multi Agency Arrangement (IMA) research and management collaboration.
Local groups and agencies engaged in watershed activities throughout the bi-national basin.
The agenda for the December Lake Association Network Workshop is now available. Join us on Friday, December 3 from 9:00-11:30 am cental via zoom. Keynote speakers will be:
Teika Newton, IJC Watershed Board on adaptation to climate change
Kelli Saunders, LOWWSF on barriers to watershed restoration and protection
Taylor Livingston, Prairie Climate Centre on local climate change impacts
Read more: Agenda for Lake Association Network workshop released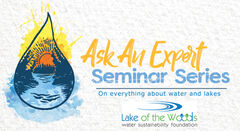 Over two hundred attended our five-part Ask and Expert webinar series this fall.  Our lineup of experts had a wealth of knowledge and this was a great chance to connect directly with them. The webinars were recorded, so if you were not able to attend you can view the recordings at your leisure.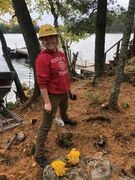 The North St. Louis Soil & Water Conservation District, Vermilion Lake Association, and Minnesota Lakes & River Advocates (MLR) have worked together over the last year to protect Lake Vermilion through a Lake Steward Program.
Landowners interested in the program started by taking a 10-question quiz developed by MLR to "Score Your Shore." A volunteer from the Vermilion Lake Association then offered to visit the landowner to learn their goals for the property. If certain criteria are met, a landowner can be awarded a Lake Steward sign to show they are protecting the lake and encourage others to do so.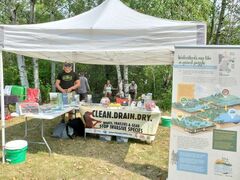 North St Louis Soil and Water Conservation District (SWCD) hires two interns every summer to work with the aquatic invasive species (AIS) program. This year, Charles Greenberg and Jack Hasty were hired to work alongside Natalya Walker, the SWCD's AIS Program Coordinator. Together, along with their team of 24 watercraft inspectors, they completed boat inspections, decontaminations, and other AIS prevention projects throughout the summer of 2021.
Read more: North Saint Louis SWCD Aquatic Invasive Species Program - Summer 2021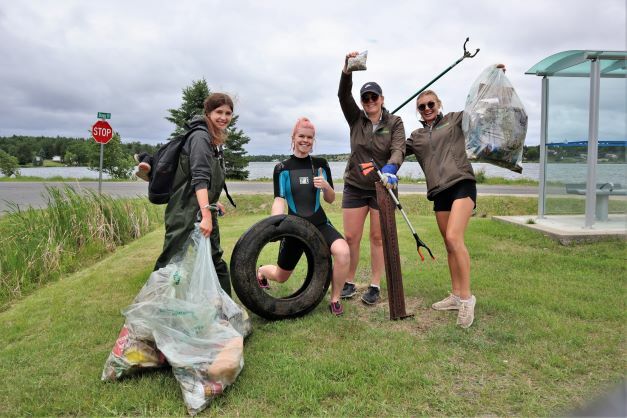 In the summer of 2021, the Lake of the Woods District Stewardship Association (LOWDSA) was extremely busy with both long-standing and new stewardship initiatives. They launched a new citizen science program that will help to detect the presence of zebra mussels (Dreissena polyporpha) within Lake of the Woods and surrounding water bodies. Volunteers were given settlement samplers to attach below their docks, a few feet above the lakebed. These samplers are surfaces on which zebra mussels will settle after they complete their larval ("veliger") stage. Forty volunteers have taken part in this project and will report back to LOWDSA on the detection of any zebra mussels. More information on this program is available at https://www.lowdsa.com/articles/zebra-mussel-citizen-science-project-launch
Read more: LOWDSA Fills Summer 2021 with Exciting Programming to Protect our Lakes!
Over 206 volunteers searched a total of 281 accesses on 222 water bodies across Minnesota on Saturday, August 21, 2021 to participate in Starry Trek. Starry Trek is a statewide search for starry stonewort and other aquatic invasive species at public water accesses. The state-wide effort is organized by the Minnesota Aquatic Invasive Species Research Center (MAISRC) and University of Minnesota Extension in partnership with Minnesota Department of Natural Resources.
Read more: Minnesota volunteers search for aquatic invasive species at public water accesses as part of a...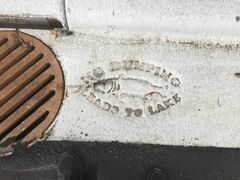 Painting messages beside storm drains to help the public understand that only rain should go down the drain, because they divert water to either the Rainy River or Lake of the Woods, began several years ago as a cross-border project in Fort Frances, ON and International Falls, MN. The project has grown every year with Kenora, ON and Ranier, MN both taking part and last year, Baudette, MN joined in! This year was no different. Kenora, ON and Baudette, MN both took on the project again and it was a huge success in both communities.
Read more: Storm Drain Stenciling Continues to Be a Cross-Border Project!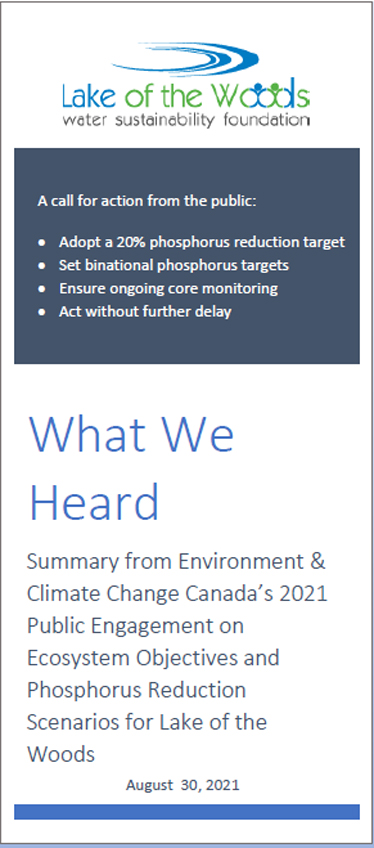 LOWWSF has released a report summarizing what we heard from the public during engagement sessions with Environment and Climate Change Canada on its set of proposed lake ecosystem objectives and potential phosphorus reduction scenarios to improve water quality for Lake of the Woods.  Hundreds participated in ten webinars and online via ECCC's Lake of the Woods engagement website.  The messages were clear and a call to action -- "get on with it":
Adopt a 20% phosphorus reduction target
Set binational phosphorus targets
Ensure ongoing core monitoring
Act without further delay
  pdf Download the report here (551 KB)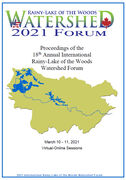 The Proceedings Report of the 2021 International Rainy-Lake of the Woods Watershed Forum is available for download at the Foundation's website:  lowwsf.com/forum-proceedings .Held March 10-11, via Zoom due to Covid-19, over 180 researchers, resource managers, policy makers and members of the public put Lake of the Woods and its watershed under the microscope. The report covers a wide range of subjects:  including: watershed governance, aquatic invasive species, nutrients and algae, water regulation and monitoring.

Most presentations were recorded and are available for viewing for a limited time at lowwsf.com/forum-presentations.

Please download a copy of the report or go to the website to view any presentation recordings that are of interest to you.
Read more: 2021 Watershed Forum Proceedings Report - Get Your Copy!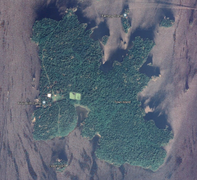 The Nature Conservancy of Canada (NCC) is a non-profit organization that works to protect natural areas through securing properties and managing them for the long term, ensuring their ecological integrity. NCC is partnering with the City of Kenora, local residents, cottagers, and campers to protect 82 hectares (202 acres) on Town Island.