The International Watershed Coordinator—Keeping Us Working Together.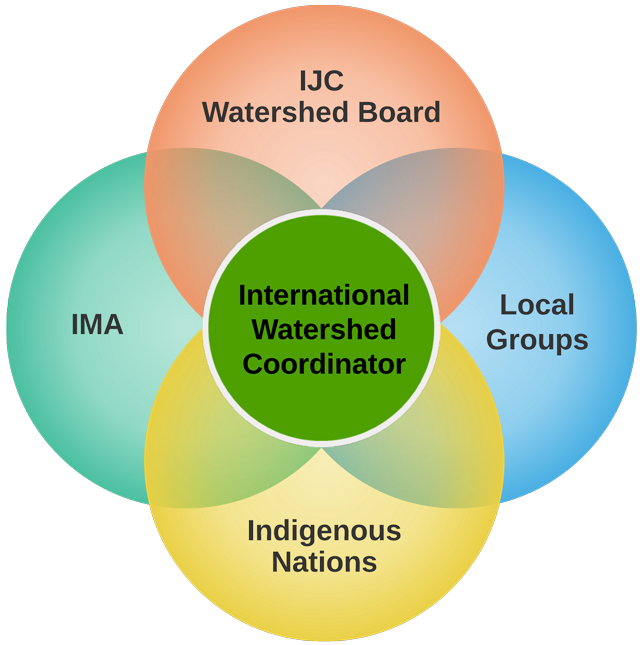 Teika Newton is the Foundation's International Watershed Coordinator. A dedicated resource to support and coordinate research, management and civic engagement initiatives underway internationally across our watershed. She focuses on working together with four main spheres of activity in the watershed:
International Joint Commission (IJC) and its International Rainy-Lake of the Woods Watershed Board (IRLWWB)
The International Multi Agency Arrangement (IMA) research and management collaboration.'
Indigenous Nations
Local groups and agencies engaged in watershed activities throughout the bi-national basin.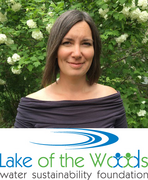 The Lake of the Woods Water Sustainability Foundation is pleased to introduce Teika Newton as the new International Watershed Coordinator.  

Teika is a long-time participant in regional watershed science, policy, and governance activities. She has served as a board member for the International Joint Commission's International Rainy–Lake of the Woods Watershed Board, and co-chaired the Board's Community Advisory Group, Engagement Committee, and currently the Adaptive Management Committee. Teika also has been helping to guide the IJC Board's work on climate adaptation since 2016.
With Teika joining our team, the Foundation is doubling down to move projects forward that are central to a sustainability plan, including defining recommendations for international water quality objectives and a multi-nationally coordinated monitoring program, in collaboration with the IJC, Nations, and agencies in the basin.
Read more: Teika Newton Joins LOWWSF as International Watershed Coordinator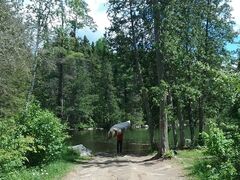 There's just something about getting out on the water with a canoe or kayak! For some people the draw might be exploring remote lakes, for others it's feeling connected to the water or escaping the constant noise of everyday life, or any number of reasons. Non-motorized watercraft such as canoes and kayaks are sometimes thought to be synonymous with low-impact travel and with wilderness, but there is often a mistaken perception that they pose no risk in spreading aquatic invasive species.
Read more: Love to Canoe or Kayak? You can help stop the spread of invasives too!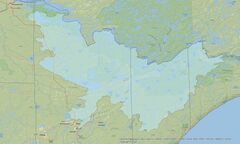 Local partners including the North St. Louis Soil & Water Conservation District (SWCD), St. Louis County, Lake County & SWCD, and Cook County & SWCD are embarking on the creation of a One Watershed, One Plan (1W1P) for the Rainy River Headwaters and Vermilion River Watersheds in Minnesota. These watersheds encompass a large area of the Boundary Water Canoe Area Wilderness, Superior National Forest, Voyageur's National Park, 1854 Treaty Ceded Territory, tribal lands of the Bois Forte Band of Chippewa, and the municipalities of Ely, Orr, Tower, Winton, and many townships.
Read more: Watershed planning in progress for the Rainy River Headwaters & Vermilion River Watersheds in...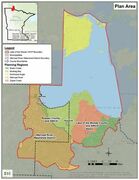 Lake of the Woods and Roseau Soil and Water Conservation Districts (SWCD) are teaming up to deliver a Forest Stewardship Plan Cost Share Program through the Lake of the Woods Comprehensive Watershed Management Plan.

Read more: Forest Stewardship Planning Cost Share Program in Minnesota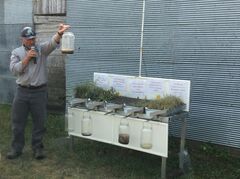 Lake of the Woods Soil and Water Conservation District (SWCD) co-hosted a livestock producer's workshop at a farm north of Williams, MN. Over 40 people came out to listen to presenters who highlighted rotational grazing, forage productivity, drought disaster assistance and available conservation programs. Staff were on hand from the Farm Service Agency, Natural Resources Conservation Service, MN Ag Water Quality Certification Program, Sustainable Farming Association and UMN Extension Service.
Read more: Rainfall Simulator Shows the Impact of Farm Land Management on Runoff
The agenda for the December Lake Association Network Workshop is now available. Join us on Friday, December 3 from 9:00-11:30 am cental via zoom. Keynote speakers will be:
Teika Newton, IJC Watershed Board on adaptation to climate change
Kelli Saunders, LOWWSF on barriers to watershed restoration and protection
Taylor Livingston, Prairie Climate Centre on local climate change impacts
Read more: Agenda for Lake Association Network workshop released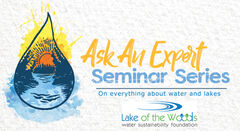 Over two hundred attended our five-part Ask and Expert webinar series this fall.  Our lineup of experts had a wealth of knowledge and this was a great chance to connect directly with them. The webinars were recorded, so if you were not able to attend you can view the recordings at your leisure.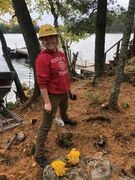 The North St. Louis Soil & Water Conservation District, Vermilion Lake Association, and Minnesota Lakes & River Advocates (MLR) have worked together over the last year to protect Lake Vermilion through a Lake Steward Program.
Landowners interested in the program started by taking a 10-question quiz developed by MLR to "Score Your Shore." A volunteer from the Vermilion Lake Association then offered to visit the landowner to learn their goals for the property. If certain criteria are met, a landowner can be awarded a Lake Steward sign to show they are protecting the lake and encourage others to do so.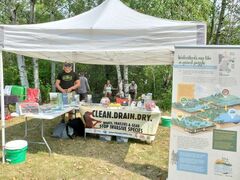 North St Louis Soil and Water Conservation District (SWCD) hires two interns every summer to work with the aquatic invasive species (AIS) program. This year, Charles Greenberg and Jack Hasty were hired to work alongside Natalya Walker, the SWCD's AIS Program Coordinator. Together, along with their team of 24 watercraft inspectors, they completed boat inspections, decontaminations, and other AIS prevention projects throughout the summer of 2021.
Read more: North Saint Louis SWCD Aquatic Invasive Species Program - Summer 2021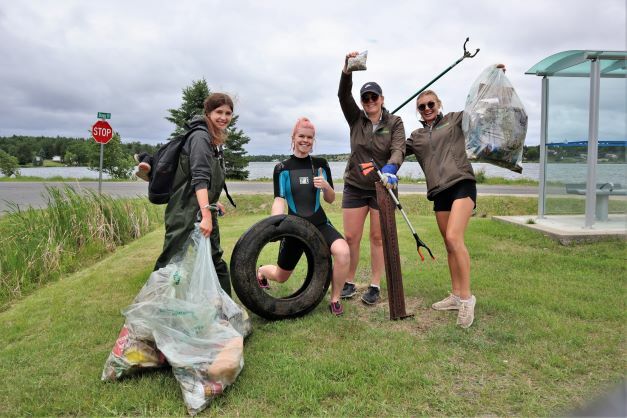 In the summer of 2021, the Lake of the Woods District Stewardship Association (LOWDSA) was extremely busy with both long-standing and new stewardship initiatives. They launched a new citizen science program that will help to detect the presence of zebra mussels (Dreissena polyporpha) within Lake of the Woods and surrounding water bodies. Volunteers were given settlement samplers to attach below their docks, a few feet above the lakebed. These samplers are surfaces on which zebra mussels will settle after they complete their larval ("veliger") stage. Forty volunteers have taken part in this project and will report back to LOWDSA on the detection of any zebra mussels. More information on this program is available at https://www.lowdsa.com/articles/zebra-mussel-citizen-science-project-launch
Read more: LOWDSA Fills Summer 2021 with Exciting Programming to Protect our Lakes!