Term position announcement from Dr. Steve Windels, Voyageurs National Park, U.S. Parks Service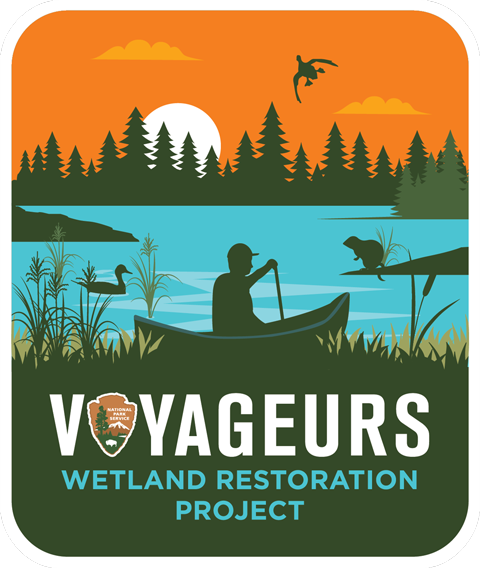 Opens Thursday, Nov 9 and closes Nov 20

Voyageurs National Park is seeking a highly motivated and creative person to be the Project Manager for the Voyageurs Wetland Restoration Project. Initiated in 2016 by Voyageurs National Park staff the project aims to restore wetlands that had been degraded by invasive hybrid cattails and other environmental change in the large lake ecosystems that make up nearly 40% of the park. The project has been testing and improving non-chemical management techniques since 2016, including mechanical removal and prescribed fire, to combat invasive plants and restore native vegetation, such as wild rice/manoomin. Project staff and university partners also monitor key indicators of ecosystem health and function, including measuring diversity and abundance of aquatic plants, secretive marsh birds, and aquatic mammals like muskrats and beavers.
The ideal candidate will have an M.S. degree in Ecological Restoration, Plant Ecology, Wetland Ecology, or other applied natural resource field and 2-5 years of practical experience in conducting on-the-ground ecological restoration.
This position is a 10-year term position, renewable annually up to 10 years based on performance and available funds. We currently have guaranteed funding for the next 4 years and the incumbent will be expected to secure additional project funds through grants and other funding opportunities and partnerships to keep the project going into the future. The incumbent will have the opportunity to build on our existing coalition of university and tribal partners to improve management outcomes and our ecological monitoring program using the best-available science, and to improve our science communication outreach through social media, videos, public presentations, and other forms of traditional media.
See https://go.nps.gov/voya/wetlands for more information about the project.
You will need to apply through the USAJOBS.com portal, opens at 12:00a Eastern on Thursday, November 9, 2023. https://www.usajobs.gov/job/759895400/print

Good luck!
Steve Windels
Wildlife Biologist
Voyageurs National Park
__________________________________________
Overview
Open & closing dates: 11/09/2023 to 11/20/2023
Salary: $33.11 - $43.05 per hour
Pay scale & grade: GS 11
Location: 1 vacancy in the following location: International Falls, MN
Remote job: No
Yelework eligible: Yes—as determined by the agency policy.
Travel Required: Occasional travel - ?You may be required to travel overnight away from home up to one night per month. You must obtain a government charge card for travel purposes.
Relocation expenses reimbursed: No
Appointment type: Term - 13 months may have multiple one-year extensions.
Work schedule: Full-time -
Service: Competitive:
Promotion potential: None
Job family (Series): 0408 Ecology
Supervisory status: Yes
Security clearance: Not Required
Drug test: Yes
Position sensitivity and risk: Non-sensitive (NS)/Low Risk
Trust determination process: Suitability/Fitness
Announcement number: MW-1542-VOYA-24-12200164-DE
Control number: 759895400
____________________________________________
Dr. Steve K. Windels, PhD, CWB®
2023 Distinguished Moose Biologist Award
2021 The Wildlife Society's Jim McDonough Award
2014 National Park Service Director's Award for Natural Resource Research
Wildlife Biologist
Voyageurs National Park
360 Hwy 11 E, International Falls, MN 56649
c: 218-324-3400; o: 218-283-6692
This email address is being protected from spambots. You need JavaScript enabled to view it.