Former Prime Minister and LOWWSF- mentor leaves a legacy of international cooperation to protect Lake of the Woods water quality.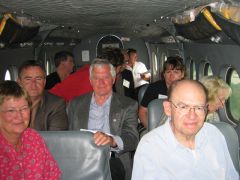 The Lake of the Woods Water Sustainability Foundation (LOWWSF) and its Directors mourn the loss of the Right Honourable John Napier Turner PC CC QC, former Prime Minister of Canada and LOWWSF supporter and mentor.

Lake of the Woods has lost a great friend and champion for the lake. Mr. Turner was passionate about water, its importance to Canadians and our responsibilities as citizens to protect it. He had a special passion for Lake of the Woods and for protecting its water quality. His determination to bring attention and action to protect the lake water quality led to the formation of the LOWWSF and led to the establishment of the International Joint Commission (IJC) watershed board to coordinate water quality efforts on this binational great lake.