2023 Ask an Expert Series: Who's Who in the Watershed?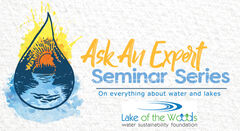 The Ask an Expert series is returning for another year! These free webinars are your chance to learn from those who study the watershed and work to protect the well-being of our waters and lands. Join us over the next few months to learn and ask questions about watershed governance, science, traditional knowledge, resource management and more.
2021 Ask An Expert Series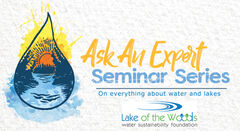 Over two hundred attended our five-part Ask and Expert webinar series this fall. Our lineup of experts had a wealth of knowledge and this was a great chance to connect directly with them. The webinars were recorded, so if you were not able to attend you can view the recordings at your leisure.